Dentist in Salisbury, MD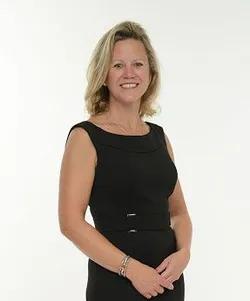 Kelly S. Kennan, D.D.S.
Dr. Kelly Kennan, DDS, PC started her Salisbury, MD practice in 1999. Dr. Kennan is a general dentist and graduated from the University Of Maryland School Of Dental Surgery in 1999. Prior to that, she graduated from Arizona State University in 1993 with a major in Biology and a minor in Pre-Med. She also attended Denison University, Salisbury State University, and Cornell University. While at Cornell University, she studied marine biology at the Isles of Shoales research lab on Appledore Island, Maine. Dr. Kennan also studied internationally in Europe for college credits. She is also a 1988 graduate of Worcester Country School.
Dr. Kennan has advanced training in multiple areas. She completed a dental externship at Fort Meade Army Base and Walter Reed Army Hospital and concurrent specialty training in Forensic Odontology, Bite Analysis and Forensic Age Identification through the Armed Forces Institute of Pathology at Walter Reed Army Hospital. She is currently trying to obtain a position on the Region 3 DMORT team and currently assists Homeland Security with Age Identifications of Immigrants. Dr. Kennan is also a dental lab technician trained under a prosthodontist; she has been in continual lab training for 43 years and specializes in porcelain and gold crowns, bridgework, dentures, and partial dentures. She also has completed training in 2004 for 3D CEREC & 2011 in E4D Cad-Cam all porcelain inlays, onlays, and crowns. She has trained in Invisalign Orthodontic Treatment in 2013, Clear Correct Orthodontics training in 2019, and in Bone Augmentation and Gum Grafting procedures in 2013- 2014.
Dr. Kennan has completed training with the HIOSSEN Dental Implant Corporation in Surgical Placement and Procedures for HIOSSEN Dental Implant in October 2016 in Tyson Corner, VA and in Sandy Springs, MD. She is excited and pleased to now be offering surgical placement of Implants for her patients as well as restoring them.
She was also a surgical photographer for Dr. Donald Tilghman and Dr. Dana Kennan for bone reconstruction and implant placement cases from 1983-1999. Dr. Kennan also worked as a surgical assistant, medical records employee, and a researcher for R.V. Stephens, M.D. from 1992-1995 where she did researched comparison studies of stent placements and types placed.
Dr. Kennan is currently a member of the American Dental Association, the Maryland State Dental Society, the Eastern Shore Dental Society, the Academy of General Dentistry, the American Association of Women Dentists, Salsibury Dental Study Club and the American Society of Forensic Odontology.
While in dental school, she won the 1999 Toomey Award for the Senior Case Presentation on "Dysphasia" and "Denture Induced Papillary Hyperplasia". While at Arizona State University she served as treasurer and vice president of Delta Delta Delta Sorority and also assisted with the recruitment for the Tri-Delta at Northern Arizona State University and University of Arizona.
Dr. Kennan has many hobbies. She started training for her private pilots' license in single engine and multiple engine planes in Arizona. She was a member of the Arizona State University skeet and trap shooting team, "The Gun Devils", traveling the West Coast competing where the team received many awards. She has also been awarded multiple sailing awards for Lazer Racing on the Shore, tennis awards, and is an avid gardener, hunter, painter, swimmer, traveler, and beach lover. She and her children are strong supporters helping the wounded warriors and and of the local events/ benefits for the rehabilitation of the veterans and wounded military. Recently, she has been involved with volunteering with Wreaths Across America at Arlington Cementary in 2016, 2017, 2018, 2019, and 2020. She is family member of the National League of Families for the POW MIA group of the Northeast and Southeast Corrodor from 2001 until current - due to her uncle being a marine POW MIA in 1967.
Dr. Kennan was born and raised on the Eastern Shore in Salisbury, MD. She is a mother, the daughter of locals Dana & Judy Kennan, a sister, an aunt, and a godmother.